Read an extract from an interview with Richard W. Rahn, Director General of the Center for Global Economic Growth (USA), who was a guest speaker at the CEQLS summer lecture held by the Conservative Institute in Bratislava on June 27, 2006.

Q: About three years ago we discussed reforms and the flat tax rate. How do you see the reforms now that they have been completed?

photo/rahn01.JPG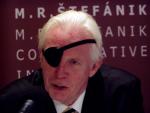 A: Economic figures indicate that what you managed to accomplish in such a short time is impressive. I think that Slovaks can be proud that they turned Slovakia into a more competitive country.
Q: What is the biggest improvement you have noticed?
A: The labour market has been liberalised, you are heading towards lower and equal taxation. You are doing the right things and hopefully you will not take a wrong turn.
Q: The European Union has set itself the goal of becoming the global leader in the know-how economy by 2010. Is this goal achievable given the strengthening social state tendencies spreading though Europe?
A: Firstly, I do not think governments can achieve this. Governments are here to distribute wealth. They can destroy wealth, but cannot create it. Wealth is created by the private sector. From the point of view of the know-how economy, the best thing governments can do is to exempt education and innovation industry from tax. This will motivate people to be active in these areas. The volume of movable things that can be owned is limited, but knowledge and education is not. Look at my phone. It is an object but its actual value is in education and knowledge.
Extract from an interview published in the Slovakia`s leading economic weekly TREND.