CEQLS Lecture | Bart J. Wilson: Humanomics: A Moral Science of Economics

Conservative Institute of M. R. Štefánik
organized on April 25, 2017 in Bratislava another lecture within the
Conservative Economic Quarterly Lecture Series /CEQLS/:
Humanomics: A Moral Science of Economics
Lecture given by:
Bart J. Wilson
Professor of Economics and Law at the Chapman University
Hosted by:
Peter Gonda, the Conservative Institute Director
Bart J. Wilson: CEQLS Lecture for the Conservative Institute, Bratislava, April 25, 2017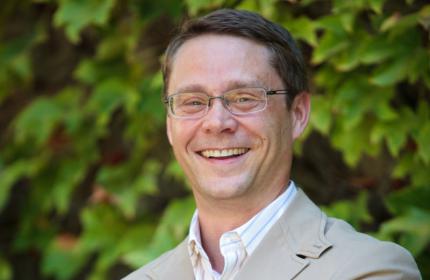 Bart J. Wilson is the Donald P. Kennedy Endowed Chair in Economics and Law at Chapman University's Economic Science Institute. He is currently using experimental economics in his research to examine the foundations of exchange and specialization and the origin of property rights systems that undergird it. Another of his research programs compares decision making in humans, apes, and monkeys. Bart has published papers in the American Economic Review, the Proceedings of the National Academy of Sciences, and Evolution & Human Behavior. His research has been supported with grants from the National Science Foundation, the Federal Trade Commission, and the International Foundation for Research in Experimental Economics. Prior to joining the faculty at Chapman, he was an Associate Professor of Economics at George Mason University and before that a Research Scientist at the Economic Science Laboratory at the University of Arizona and an Economist at the Federal Trade Commission. Bart received his Ph.D. in Economics from the University of Arizona.
He is currently pursuing laboratory research on how humans use exchange and specialization to create prosperity and the jurisprudential foundations of property that undergird those processes. His other research programs apply the experimental method to cross-species comparisons of social decision making in human and nonhuman primates, e-commerce, electric power deregulation, and antitrust.
In Fall 2016, Bart Wilson along with Jan Osborn, Vernon Smith, and Keith Hankins, founded the Smith Institute for Political Economy and Philosophy, for which he serves as the Director. The Smith Institute's broad mission is:
• to reintegrate the study of the humanities and economics in the spirit of Adam Smith, the author of The Theory of Moral Sentiments and An Inquiry into the Nature and Causes of the Wealth of Nations, and
• to recombine research and undergraduate education as a discovery process in the spirit of Vernon Smith, the progenitor of experimental economics.
The Smith Institute will significantly expand the Humanomics program at Chapman.
Partners:

Media Partners: