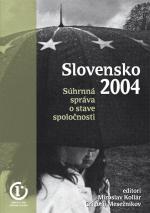 During the course of 2004, Slovak agricultural enterprise experienced dramatic economic and legislative changes. Slovakia's accession to the European Union (EU) and its adoption of Common Agricultural Policy (CAP) has res ulted in an array of legislative changes. Some of the new legislation has increased regulations and provided greater subsidies for agribusiness from the national and EU budget.
The comprehensive changes realized in 2004 justify a positive outlook for the future economic performance of Slovak agriculture. While the overall outlook remains positive, the increase in subsidies creates potential risks. Some of the risks include: Corruption, inefficient fund allocation, and non-transparent decision making in the allotment of subsidies.
Although the consistent application of administrative controls and the CAP framework may eliminate certain possibilities for non-transparency and corruption, the potential for problems still exists.
In order to present a comprehensive evaluation of the Slovakia's agriculture sector for 2004, it is necessary to analyze economic, natural, and climatic indicators that determine the overall economic performance of individual farmers. Such an exhaustive analysis exceeds the space limitation of this chapter, and is not our principal objective. Rather than presenting comprehensive analysis, this report aims to present an account of all relevant events and legislative measures that will affect the agricultural sector's future economic performance...
Author is an analyst of agrarian and environmental policy for the Conservative Institute of M. R. ©tefánik.
This text corresponds the chapter of the book Slovakia 2004. A Global Report on the State of Society issued by the Institute for Public Affairs.
The full text is available here as an Adobe Acrobat PDF.
It is possible to purchase the publication published in English language here.