Source: SITA, www.webnoviny.sk
---
José Piñera: Press Conference and CEQLS Lecture, Conservative Institute, Bratislava, September 11, 2008
---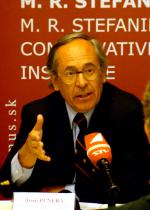 José Piñera is fully dedicated to promote and share his paradigm of personal retirement accounts around the world as a President of The International Center for Pension Reform. Dr. Piñera holds a Master (1972) and Ph.D. (1974) degree in Economics from Harvard University, and is a Distinguished Senior Fellow of the Cato Institute, Co-Chairman of its Project on Social Security Choice, and Board member of both its Trade and Global Prosperity Centers.
As Chile's Minister of Labor and Social Security (1978-1980), José Piñera was responsible for the Social Security Act of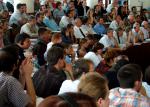 1980, that created a fully funded pension system based on personal retirement accounts and allowed workers to choose a private health option, and for the Labor Code of 1979, that re-introduced trade union democracy and decentralized collective bargaining.
He is the author of nine books and numerous essays (more can be found here).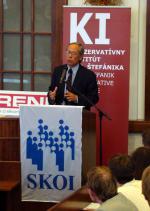 Selected articles by José Piñera:
José Piñera has received several awards: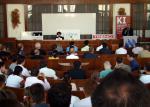 2007: "Golden Umbrella Award for Best Contribution to Free Market Thinking", the Stockholm Network, London,

2005: "Freedom Award", Liberální institut, Prague,

2003: "Champion of Liberty Award", the Goldwater Institute,

2000: "Hall of Fame Award", the International Insurance Society,

1999: "John S. Bickley Gold Medal", the International Insurance Society,

1998: "Liberty Award for Opportunity", Americans for Hope, Growth and Opportunity.
More information on José Piñera can be found here.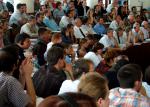 Selected articles about/by José Piñera:
August 22, 2008
Conservative Letters: José Piñera: Towards a world of worker-capitalists through pension reform
photo/pin07.JPG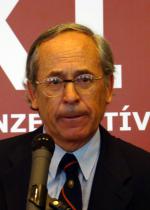 May 15, 2008
The Washington Times: Richard W. Rahn: A working model
March 3, 2005
The Wall Street Journal: Matt Moffett: Pension Reform Pied Piper Loves Private Accounts
Fall 1999
Global Custodian Special Report: Bismarck vs. Piñera: The innovators who changed global investing
Media partners: