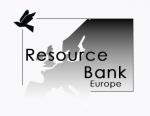 We, representatives of pro-freedom think-tanks and movements from many nations, united by common principles and values, declare our steadfast support for the individual rights of the people of Russia to associate without harassment by the authorities, and to exercise the rights of freedom of expression to which all human beings are by nature entitled. In particular, we declare our solidarity with the NGOs of Russia, which are struggling under the burden of bureaucratic harassment and efforts by the authorities to suppress the independent forces of civil society. We call on the Russian government to cease its efforts to isolate the people of Russia from the wider international civil society and that it cease its efforts to subject them to authoritarian rule.
Initiated 1 July 2006, in Vienna, Austria at the European Resource Bank meeting
"It is seldom that liberty of any kind is lost all at once."
David Hume
---
Signatories:
1. Lawrence Reed, Mackinac Center for Public Policy, USA
2. Krassen Stanchev, Institute for Market Economics, Bulgaria
3. David Green, Civitas, UK
4. Law Review Project, South Africa
5. Free Market Foundation, South Africa
6. Policy Exchange, UK
7. Andres Mejia-Vergnaud, Instituto Libertad y Progreso, Colombia
8. Niger Innis, Congress of Racial Equality, USA
9. Robert Nef, Liberales Institut, Switzerland
10. Martin Simonetta, Fundacion Atlas 1853, Argentina
11. Peter Holle, President, Frontier Centre for Public Policy
12. Martin Agerup, CEPOS, Denmark
13. Patrick Leblanc, Institut économique de Montréal / Montreal Economic Institute, Canada
14. Matthew Elliott, Taxpayers Alliance, UK
15. Nizam Ahmad, Liberal Bangladesh, UK
16. Dr. Khalil Ahmad, Alternate Solutions Institute, Pakistan
17. Nonoy Oplas, Minimal Government Movement, Philippines
18. Tim Evans, Libertarian Alliance, UK
19. Peter Gonda, Conservative Institute of M.R. Stefanik, Slovak Republic
20. Doug Bandow, Citizen Outreach, USA
21. Tom Miers, Policy Institute, UK
22. Istituto Bruno Leoni, Italy
23. Chresten Andersen, Copenhagen Institute, Denmark
24. Barun Mitra, Liberty Institute, India
25. Drew Johnson, Tennessee Center for Policy Research, USA
26. Forest Thigpen, Mississippi Center for Public Policy, USA
27. Helen Szamuely, Bruges Group, UK
28. Lisl Biggs-Davison, Centre for Research into Post-Communist Economies, UK
29. Horia Paul Terpe, Center for Institutional Analysis and Development, Romania
30. Feng Xingyuan, China
31. Joshua Trevino, USA
32. Vivian Wadlin, USA
33. Nicholas Eberstadt, USA
34. Junning Liu, Beijing, China
35. Grover Norquist, Americans for Tax Reform, USA
36. Stockholm Network, UK
37. Gerardo Bongiovanni, Fundacion Libertad, Argentina
38. Rocio Guijarro, CEDICE, Venezuela
39. Enrique Ghersi, CITEL, Peru
40. David Strom, Taxpayers League of Minnesota, USA
41. Lorenzo Bernaldo de Quirós, Fundacion Internacional para la Libertad, Spain
42. Veselin Vukotic, President, Institute for Strategic Studies and Prognoses, Montenegro
43. Parth Shah, Centre for Civil Society, India
44. International Policy Network, UK
45. Anna Yerro, Institutión Futuro, Spain
46. Barbara Kolm-Lamprechter, Hayek Institut, Austria
47. David Wilkinson, Research Centre Free Europe, Estonia
48. David Towne, USA
49. Carlos Sotelo, Institutión Futuro, Spain
50. Joseph Kasibante, Uganda National Taxpayers' Association, Uganda
51. Gia Jandieri, New Economic School, Georgia
52. Yevgeny Volk, Heritage Foundation, Moscow office, Russia
53. Krassen Stanchev, Institute for Market Economics, Bulgaria
54. Pierre Garello, Institute for Economic Studies, France
55. Rashad Shirinov, Free Minds Association, Azerbaijan
56. Alexander Koryaev, Russia
57. Marian Tupy, USA
58. Hardy Bouillon, Centre for the New Europe, Belgium
59. Paata Sheshelidze, New Economic School, Georgia
60. Khalifa Swalehe, Taxpayers Association of Tanzania
61. Citizens Against Government Waste, USA
62. Özlem Çaðlar Yilmaz, Association for Liberal Thinking, Turkey
63. Kaler Kallemets, Estonian Reform Party, Estonia
64. Natasha Srdoc, Adriatic Institute for Public Policy, Croatia
65. Joel Anand-Samy, Adriatic Institute for Public Policy
66. Leonard Liggio, Atlas Foundation, USA
67. Ted Abram, American Institute for Full Employment, USA
68. Waldemar Ingdahl, Eudoxa, Sweden
69. Rainhard Kloucek, Paneuropa, Austria
70. Adriana Dobanda, Paneuropa, Romania
71. Bridgett Wagner, USA
72. Andrei Illarionov, Institute of Economic Analysis, Russia
73. Christophe Maillard, Liberté Chérie, France
74. Vincent Ginocchio, Liberté Chérie, France
75. Guillaume Vuillemey, Liberté Chérie, France
76. Tural Veliyev, Free Minds Association, Azerbaijan
77. Bican Sahin, Association for Liberal Thinking, Turkey
78. Silvester Bizon, Conservative Institute of Milan Rastislav Stefanik, Slovak Republic
79. Michael Mosbacher, Social Affairs Unit, UK
80. Shane Frith, Doctors' Alliance, UK
81. Chresten Anderson, Copenhagen Institute, Denmark
82. Prof. Babu Joseph, Liberal Group, India
83. Vicente Boceta, Spain
84. Johnny Munkhammar, Timbro, Sweden
85. Joel Ole Nyika, Community Resources Institute, Kenya
86. Tom Palmer, USA
87. Carl-Johan Westholm, freeeurope.info, Sweden
88. Tereza Urbanova, Liberlani institut, Prague
89. Richard Tren, Africa Fighting Malaria, South Africa
90. Julika Hartmann, freilich.ch, Switzerland
91. Anthony Livanidi, Hellenic Leadership Institute, Athens, Greece
92. Jacob Braestrup, Danish Taxpayers Association, Denmark
93. John Grigsby, Taxpayers for Accountable Government, USA
94. Don Racheter, Public Interest Institute and Iowa Association of Scholars, (USA)
95. David M. Stanley, Iowans for Tax Relief, USA
96. David Strom, Taxpayers League of Minnesota, USA
97. Rick Durham, Tennessee Tax Revolt, USA
98. Tom Readmond, Media Freedom Alliance, USA
99. Dan Clifton, American Shareholders Association, USA
100. Scott LaGanga, Property Rights Alliance, USA
101. Jan Oravec, Slovak Taxpayers Association, Slovakia
102. Jeremiah Kiwoi, Taxpayers Kenya
103. Hirohisa Kitano, Japan Taxpayers Association
104. Kim sun taek, Korea Taxpayers Association
105. Lew Uhler, The National Tax Limitation Committee, USA
106. Larissa Apasova, International Committee for the Protection of Taxpayers' Rights
107. Ryan Ellis, Alliance for Worker Freedom, USA
108. Elizabeth Karasmeighan, Ronald Reagan Legacy Project, USA
109. Michael D. Ostrolenk, Liberty Coalition, USA
110. Dominic M. Calabro, Florida Tax Watch, USA
111. Alex St.James, African American Republican Leadership Council, USA
Signatories are listed in no particular order.