The Dominik Tatarka Literature Award for 2007 has been awarded to Milan Lasica and Jozef Jablonický.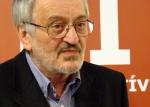 Lasica, an actor, lyricist and satirist, was honoured for Bodka (Full Stop), a collection of columns he published in the Týždeň weekly between 2003 and 2006.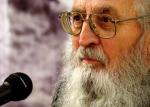 Jablonický, a historian, earned the prize for Samizdat o disente (Samizdat about Dissent). Peter Zajac, the chairman of the award jury and president of the M. R. Štefánik Conservative Institute, presented it to the winners at Bratislava's Pálffy Palace on March 14, the SITA newswire wrote.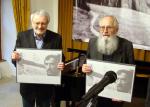 Lasica and Jablonský share a common history in that both were unpopular with the communist regime.
Lasica and his stage partner, Július Satinský, were not allowed to perform their own works and were given trouble when finding other work.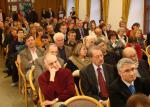 Jablonický was banned in 1969 after publishing Z ilegality do Povstania (From Illegality to Uprising), which presented a view of the Slovak National Uprising that differed from the Communist Party line.
Samizdat about Dissent is the third volume in a series called Samizdat o Odboji (Samizdat about Resistance), which first came out in 2004.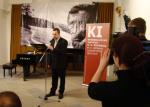 The prestigious award is given to writers whose exceptional works exemplify the humanistic traditions of Slovak culture. The award is the intellectual legacy of Dominik Tatarka (1913-1989), an important dissident of the 20th century.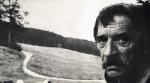 The Dominik Tatarka Prize was first given in 1995 to Milan Hamada. Among those awarded in its 14-year history are Dušan Dušek, Ivan Štrpka, Pavel Vilikovský and František Mikloško.
Article was published on the website of The Slovak Spectator. Compiled by Jana Liptáková from press reports.