Central European Business and Social Initiative (CEBSI) and Conservative Institute of M. R. ©tefánik
in partnership with
The F. A. Hayek Foundation Bratislava
organized in Bratislava on May 18, 2010
an international conference within
Free Market Road Show

Enough is enough - consolidation of public budgets a priority
Program:
Panel 1: Values worth fighting for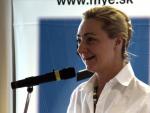 Introduction:
Barbara Kolm, Hayek Institute Vienna & Austrian Economics Center & European Coalition for Economic Growth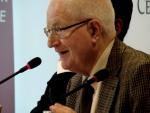 Speaker:
Erich Weede, Rheinische Friedrich-Wilhelms-Universität Bonn
Speaker:
Fr. Marcel Guarnizo, EICEE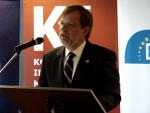 Speaker:
Alan Crippen, John Jay Institute
Speaker:
Ján Oravec, Nadácia F. A. Hayeka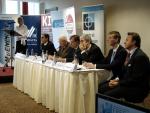 Speaker:
Martin ©tochmaµ, Ernst & Young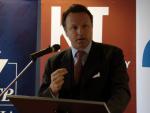 Speaker:
Nikolaus Kimla, uptime ITechnologies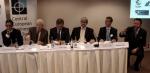 Discussion:
Panel 2: How to finance the state?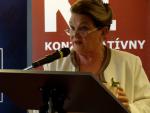 Speaker:
Victoria Curzon-Price, University of Geneva
Presentation by Dan Mitchell:
Available as PPT for download here.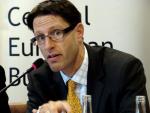 Speaker:
Florian Stapf, Standard & Poor's CRA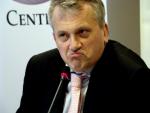 Speaker:
Michael Jäger, Taxpayers Association of Europe
Presentation by Michael Jäger:
Available as PPT for download here.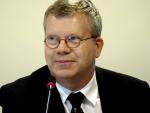 Speaker:
Martin Barto, ex-member of Banking Board & ex-Vice-Governor of The National Bank of Slovakia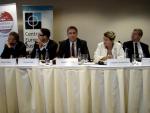 Discussion: